Sapphires aren't just your 'something blue' anymore.
Introducing coloured gemstone engagement rings.
These precious gemstones come in a full spectrum of dazzling hues, so choose a colour of sapphire that brings your love to life. Match them with your partner's birthstone or their favourite colour.
We've cut out the guesswork by hand-selecting all the sapphires in our collection from our ethical suppliers. Plus, our gemstone specialists are always on-hand to give you expert guidance on how to pick the ring that's right for you. All you have to do is decide which colour best captures your love story.
The Faith is for a couple who draws strength from their love. Trilogy rings, which feature three gemstones, represent the past, present, and future of a life spent together. We design the Faith ring with two coloured sapphire side stones to symbolise the way the past and future shape the bonds we share today.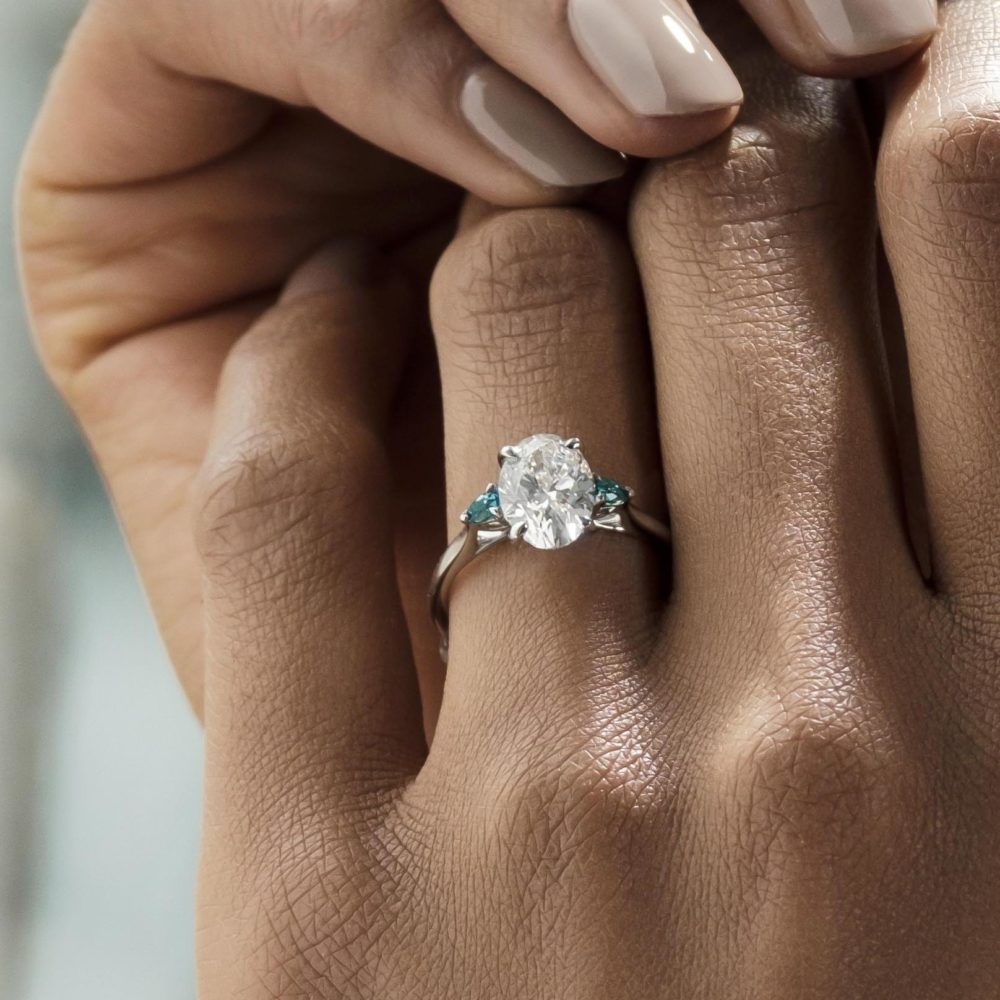 The Faith Ring
The Faith features pear shaped sapphires and a diamond centre held in sparkling eagle claws. The trilogy of gemstones sits atop a set of graceful cathedral shoulders which connect to the polished band.
Each colour of sapphire represents something different about love, so pick one that will mean something personal to your partner. For example, blue represents inspiration and teal represents strength.
Available with either a round or oval centre diamond.
Damson
Sweet as a freshly picked fruit, we named this contemporary engagement ring after the Damson plum. Symbolic of everything that can grow from a love that's cared for, the Damson is an understated design with a unique blush of colour along the band.
The Damson Ring
We've set the Damson's centre diamond in double eagle claws which give the ring an extra bit of sparkle. The diamond is encircled by a graceful draping bezel and sits on top of an ultra thin band of colourful gemstone pavé.
Because diamonds represent eternity and sapphires are symbols of protection, the Damson's ombré band is a way to say 'we will stand by each other forever'.
Available with an oval or round centre diamond.
Captivating and timeless, we've crafted the Lyra with stunning detail and a keen attention to form. Inspired by floral botanical drawings, this halo engagement ring features a textural halo of coloured gemstones that fans out around the centre diamond.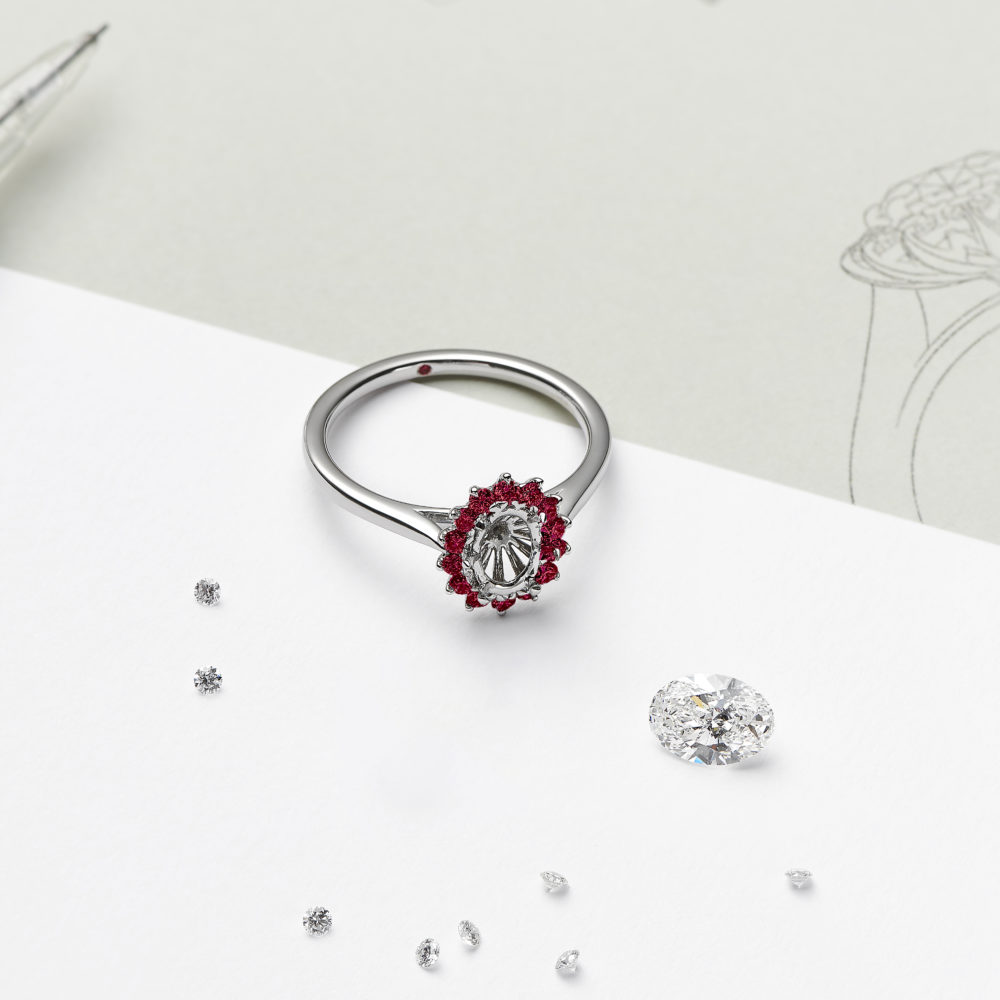 The Lyra Ring
The Lyra has an intricate halo made of 14 coloured gemstones, all held within dainty eagle claws. A dainty lattice basket that supports the centre oval diamond and gives this design enough height to sit flush with a wedding band for a comfortable everyday feel.
The Lyra is perfect if you want to go with a gemstone that matches your partner's birthstone. Sapphires are January's birthstone and rubies are July's.
Colourful Sapphires
From pink to yellow to blue, only you know the true colour of your love. Sapphires have played a part in creating meaningful jewellery for hundreds of years, so it's time to make this tradition your own. 
The best engagement rings embrace timeless design while finding a way to say something personal about the love it represents. Coloured sapphires are the perfect way to do just that. Browse our full selection of colourful rings to find the one that speaks to you.
Personal service from when you schedule a consultation to the moment you both say 'I do.'
R

from ZAR 25,625
Completed in as
little as 25 days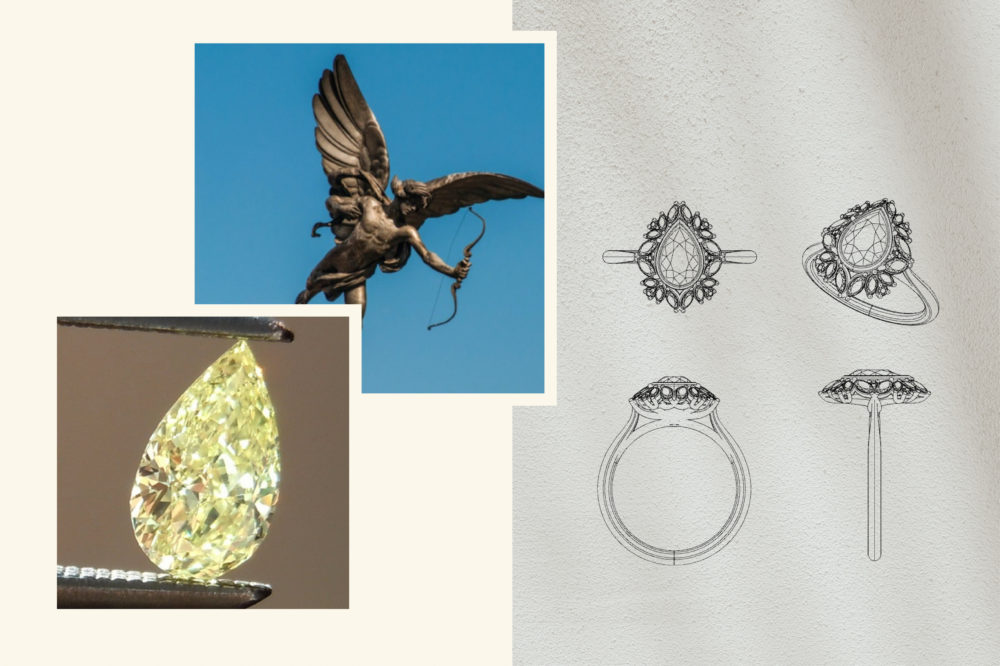 1
Create your design
Begin by chatting with your designer about your ideas and inspirations. Your designer will sketch some initial ideas so you can pick your favourite. Expect guidance on ring sizes, how to get the most out of your price point, and a design page where all your quotes and ideas can live in one place.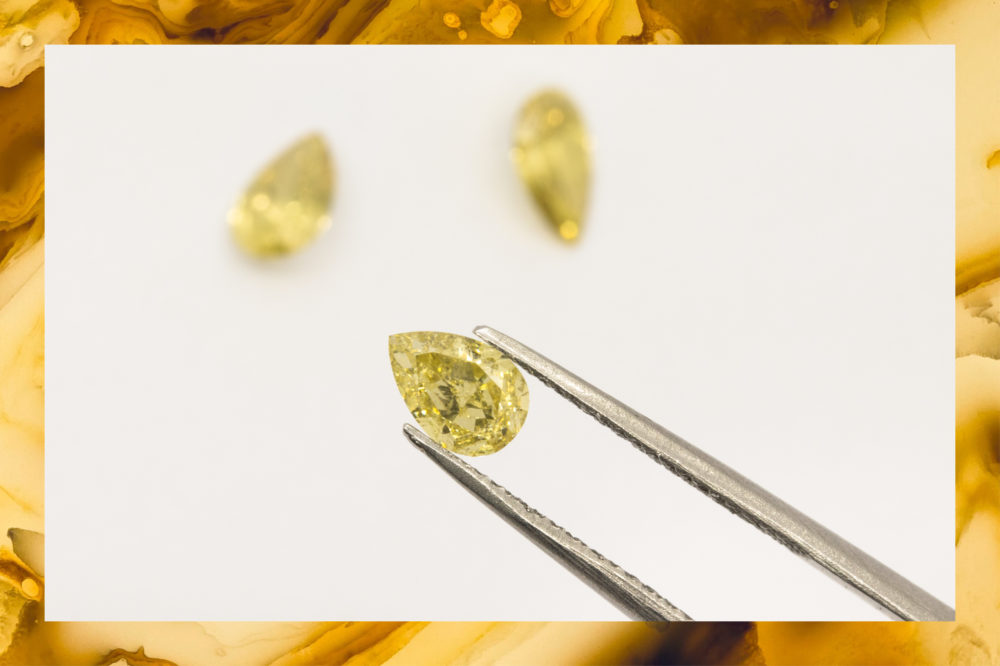 2
Choose your gemstones
After you've decided on a design that best captures your love story, your designer will give you some options for your centre diamond or gemstone within your quote. From these options, you pick the one that speaks to you.
Review your complimentary 3D design
Within 2-4 days of confirming your centre gemstone, our team will create a 3D CAD render of your design that we use to cast your ring. This gives you an accurate idea of what your ring will look like, and our design service includes three amendments.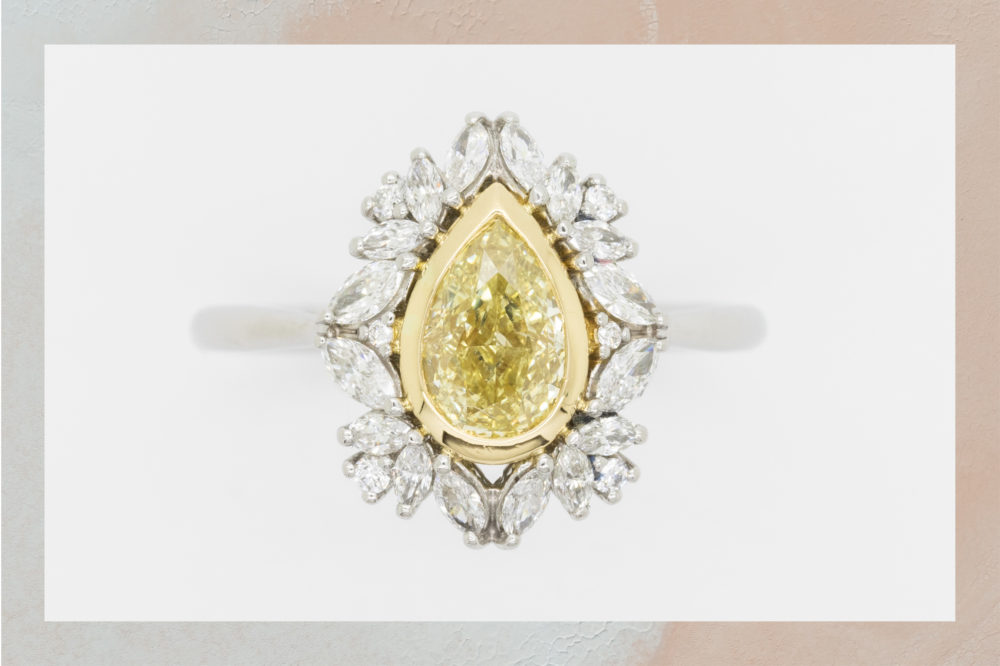 4
Your ring is complete
You'll receive a check-out page to place your order. Once placed, we'll secure your centre gemstone and get started on crafting your bespoke engagement ring. It takes 4-5 weeks for our workshop to craft your ring (some complex designs may take longer) and we'll keep you updated on our progress throughout.